Contents
1908 Frederick Baseball Club ticket
Martinsburg Blue Sox
1923 Class D, Blue Ridge League Champions
Martinsburg Blue Sox
1924 Class D, Blue Ridge League Champions
Martinsburg Blue Sox
1925 Class D, Blue Ridge League Champions
"Lefty" Smith, Pitcher, Cumberland Colts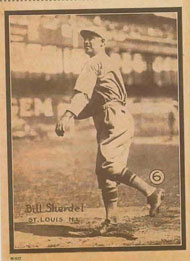 Bill Sherdel
Bill Sherdel © Sherdel W-517 baseball card photo courtesy of Bill Spigler, Waynesboro, PA.


¤ Blue Ridge Players in the Major League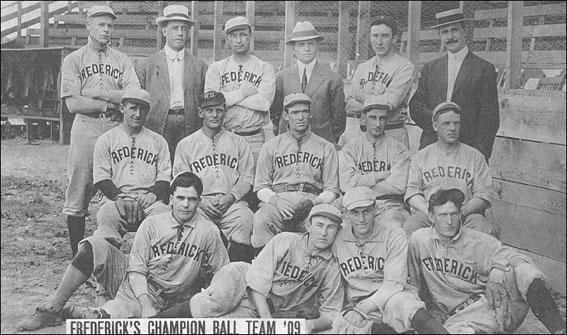 This is a 1909 Frederick Baseball Club team
photo when they played in the Sunset League. The photo was taken at old
Agricultural Park, located at the east end of the Frederick Fairgrounds.
The gentleman in the back row, 4th from left, wearing a white hat is Guy
Motter. The player next to him on the right (2nd from right) is Dick
Nallin, who went on to be an American League umpire.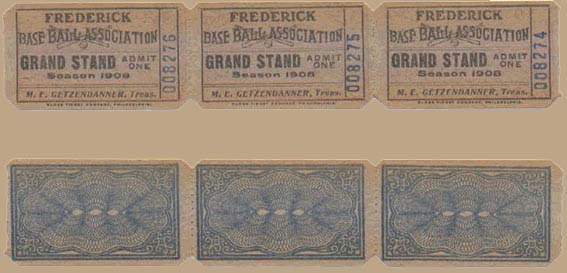 Here is a picture of a 1908 Frederick Baseball Club baseball ticket
during their Sunset League days.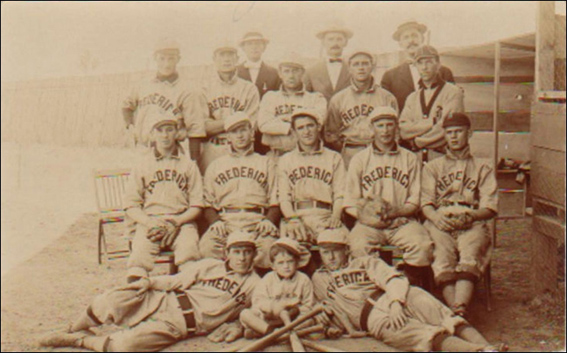 Here is a picture of the 1910 Frederick Baseball Club team.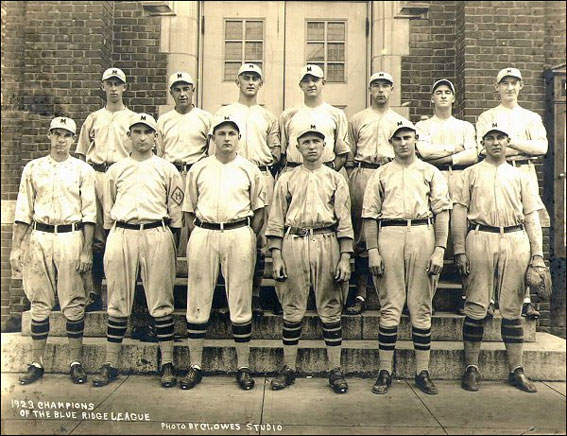 Martinsburg Blue Sox
1923 Class D, Blue Ridge League Champions
Photo was courtesy of Aaron Z. Snyder of Chestnut Hill, MA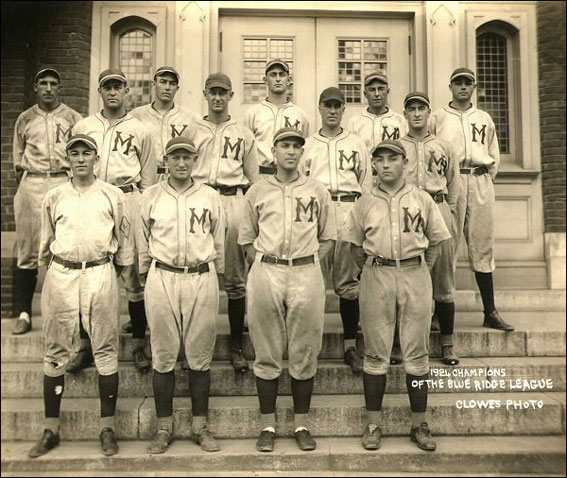 Martinsburg Blue Sox
1924 Class D, Blue Ridge League Champions
Photo was courtesy of Aaron Z. Snyder of Chestnut Hill, MA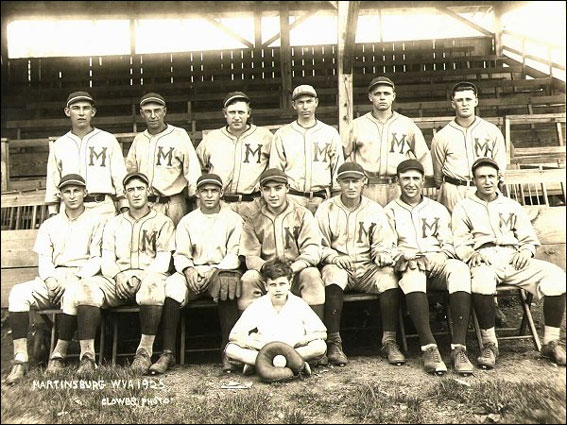 Martinsburg Blue Sox
1925 Class D, Blue Ridge League Champions
Photo was courtesy of Aaron Z. Snyder of Chestnut Hill, MA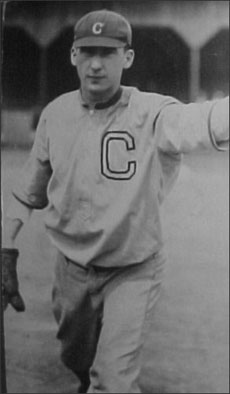 "Lefty" Smith, Pitcher, Cumberland Colts
photo courtesy of Dan Yaw of Tampa, FL, 2001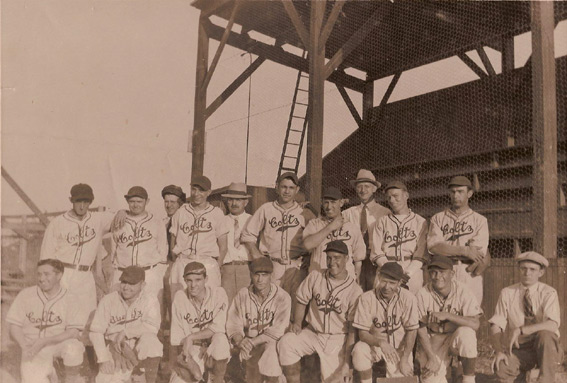 Cumberland Colts
Year Unknown
Photo Courtesy of Paul Rickert
+++++++++++++++++++